Physiotherapy in reducing migraine symptoms: literature review
Keywords:
Physiotherapy, Treatment, Migraine
Abstract
Migraine or megrim affects more than 31 million people in Brazil in all age groups, some with a higher prevalence. In the search for new forms of treatment, physiotherapy is on the rise, with promising results. In this context, this work aimed to investigate whether physical therapy adds effective results in the treatment of migraine symptoms. A literary review was carried out, using Scielo, PubMed, Virtual Health Library (VHL) and Google academic databases as review sources of the research, using the descriptors: Migraine, treatment, and physiotherapy. More than 500 articles were found, which were submitted to pre-established criteria for inclusion and exclusion, and, in the end, 5 articles were selected. The use of manual techniques, as stretching and mobilization in the skull bones was highlighted among the physiotherapy techniques used. The results obtained are encouraging, bringing benefits to patients and opening doors for further studies in the area.
Downloads
Download data is not yet available.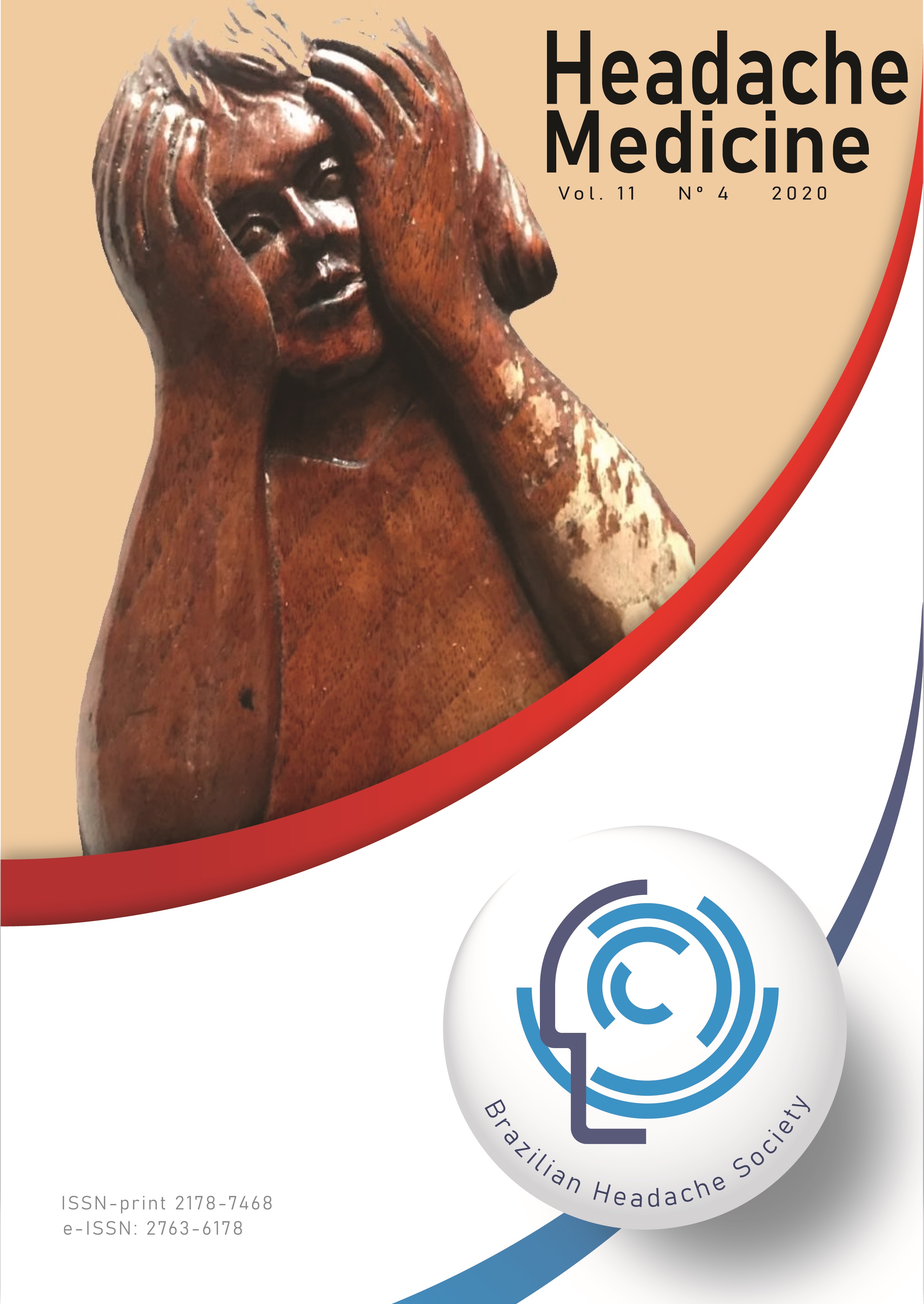 How to Cite
1.
Brito-de-Freitas SH. Physiotherapy in reducing migraine symptoms: literature review. HM [Internet]. 2020 Dec. 31 [cited 2021 Sep. 16];11(4):90-4. Available from: https://headachemedicine.com.br/index.php/hm/article/view/423
License
Copyright (c) 2020 Headache Medicine
This work is licensed under a Creative Commons Attribution 4.0 International License.