Latin American Consensus Guidelines for the Treatment of Chronic Migraine
Abstract
Consenso Latino-Americano para as Diretrizes de Tratamento da Migrânea Crônica. Headache Medicine. 2012;3(4):150-61
Downloads
Download data is not yet available.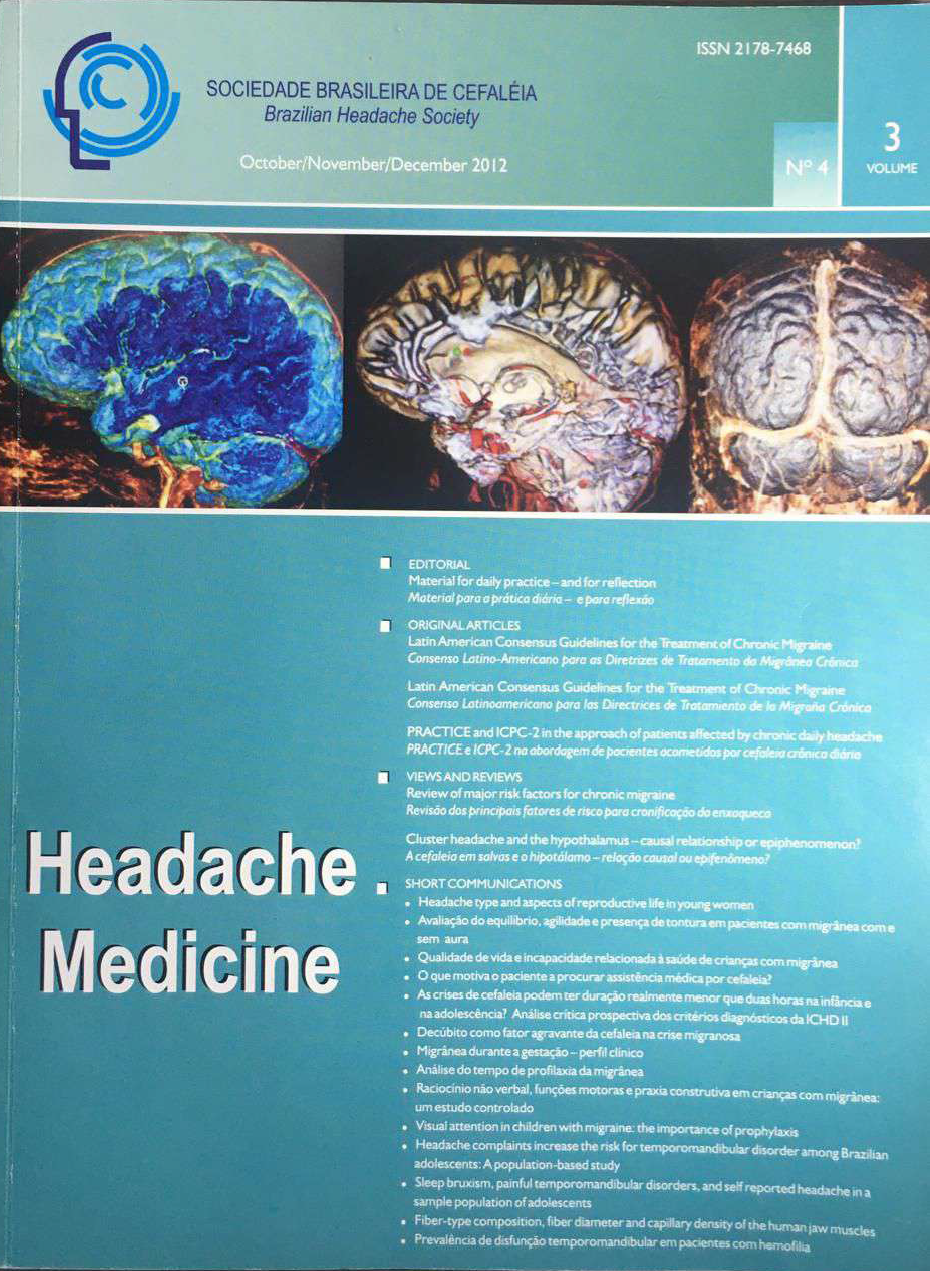 How to Cite
1.
Giacomozzi AR, Vindas AP, Silva Junior AA da da, Bordini CA, Buonanotte CF, Roesler CA de, Brito CM, Perez C, Carvalho D de S, Macedo DDP de, Piovesan EJ, Sarmento EM, Melhado EM, Éckeli FD, Kowacs F, Sobrino F, Rabello GD, Rada G, Souza JA de, Durán JC, Casanovas JR, Calia LC, Medina LRP, Queiroz LP de, Ciciarelli MC, Valença MM, Cusicanqui M, Jimenez MKV, Goycochea MT, Peres MFP, Sandoval MVF, Vincent MB, Gomes MV, Diez M, Aranaga N, Barrientos N, Kowacs PA, Moreira Filho PF. Latin American Consensus Guidelines for the Treatment of Chronic Migraine. Headache Med [Internet]. 2012 Dec. 31 [cited 2023 Dec. 6];3(4):150-61. Available from: https://headachemedicine.com.br/index.php/hm/article/view/339
License
Copyright (c) 2012 Headache Medicine
This work is licensed under a Creative Commons Attribution 4.0 International License.